Rustic Theme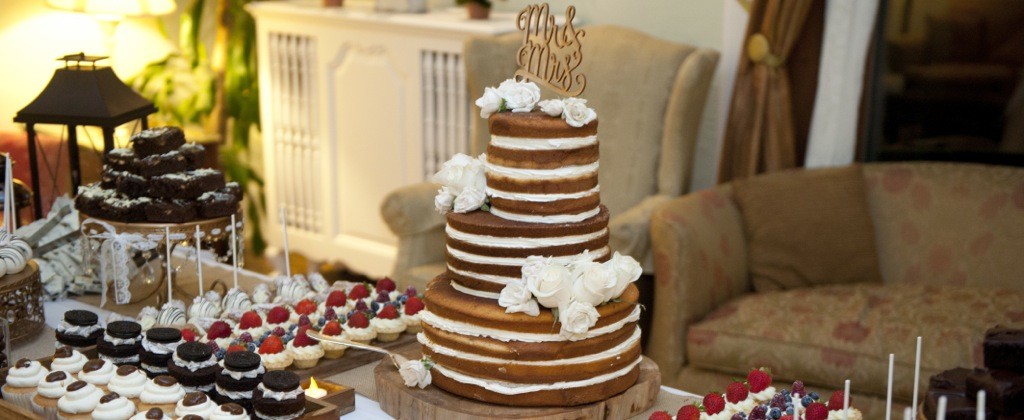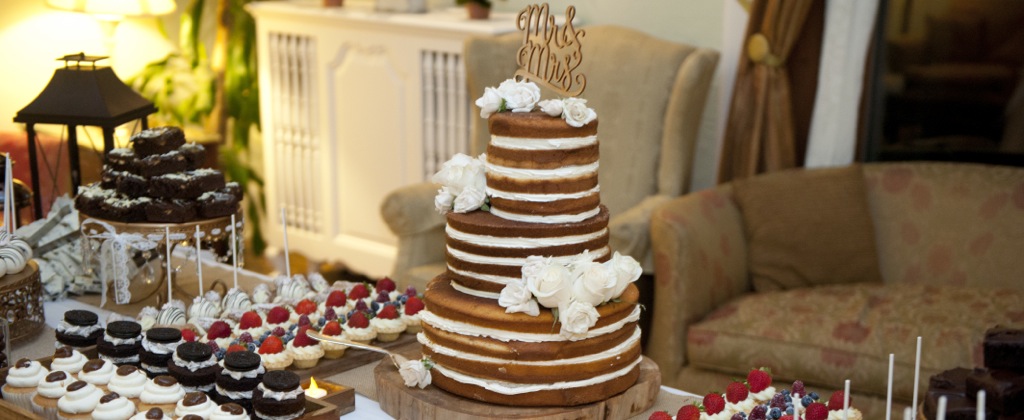 This is by far our favourite sweet table, not because it enabled us to provide a wide range of products and services, but because we met the nicest couple you would ever meet, Sean and Raluca. Once we had our initial consultation, I knew right away that I had to be the one to provide them with their wedding sweet table. They had their reception at Forest and Stream club in Dorval overlooking the water, a beautiful venue for the great couple.
For them, our products included brownies, mini tarts, mini cakes, cake pops, cupcakes, cookies and cream chocolate bark, chocolate turtles, chocolate covered almonds and finally Pâtisserie Tillemont's famous cannolis filled with our ricotta cream. We also provided the couple with all of the serving platters, lanterns and decoration items.
Lastly, but certainly not least, was the wedding cake. Their choice of rustic naked cake perfectly blended with the Forest and Stream venue.
If you have any questions or wish to place an order for a Tillemont Sweet Table, simply fill out our Get a Quote form.
Don't forget to check out our Tillemont cannolis blog page and see why they are the best in Montreal,
We would like to to thank Monique Dykstra for the wonderful pictures, check her out at Studio Iris www.studioiris.ca.