Spider-Man Theme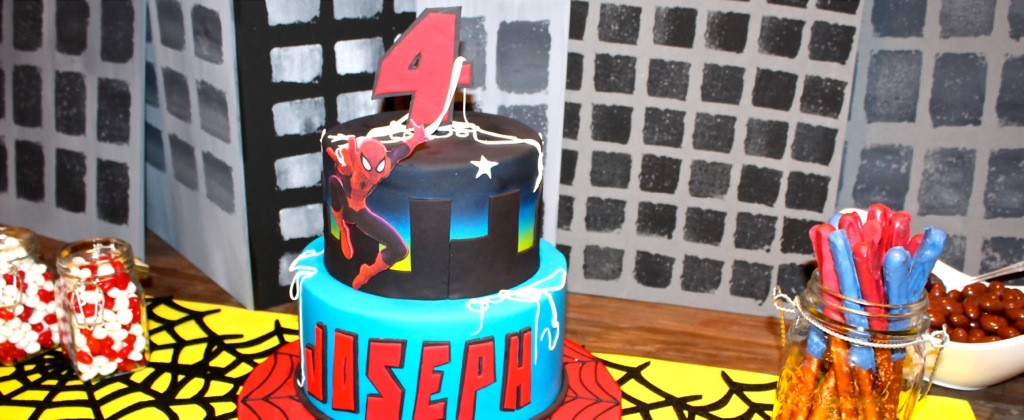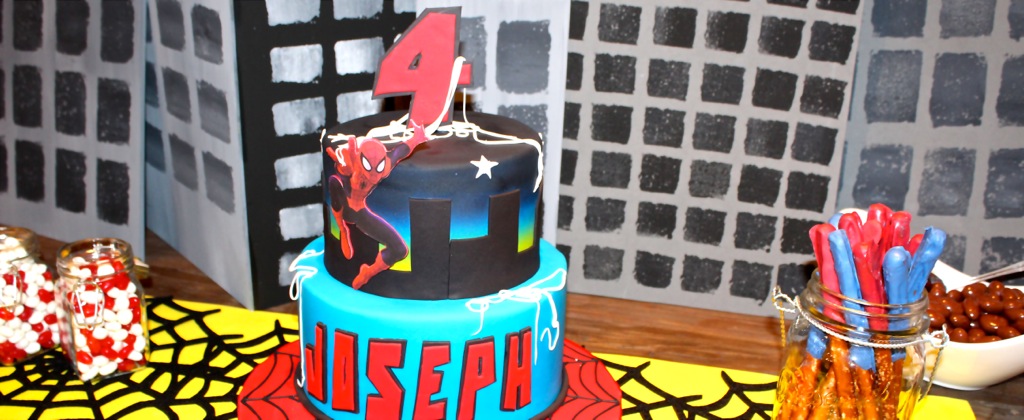 Which child doesn't grow up wanting to be a Super Hero. In this case, Joseph wanted to be Spider-Man.  This sweet table had a fun, handmade buildings background and spider web table decor. Sweets included marshmallows dipped in coloured white chocolate, sweet & salty pretzel sticks, chocolate covered almonds and an amazing 2-tier cake.
The best part about this sweet table is the customization we can achieve by simply changing super hero; Superman, Iron man, Captain America, each will have an entirely different decor.
If you have any questions or wish to place an order for a Tillemont Sweet Table, simply fill out our Get a Quote form.