Maddy K Bridal Boudoir 2016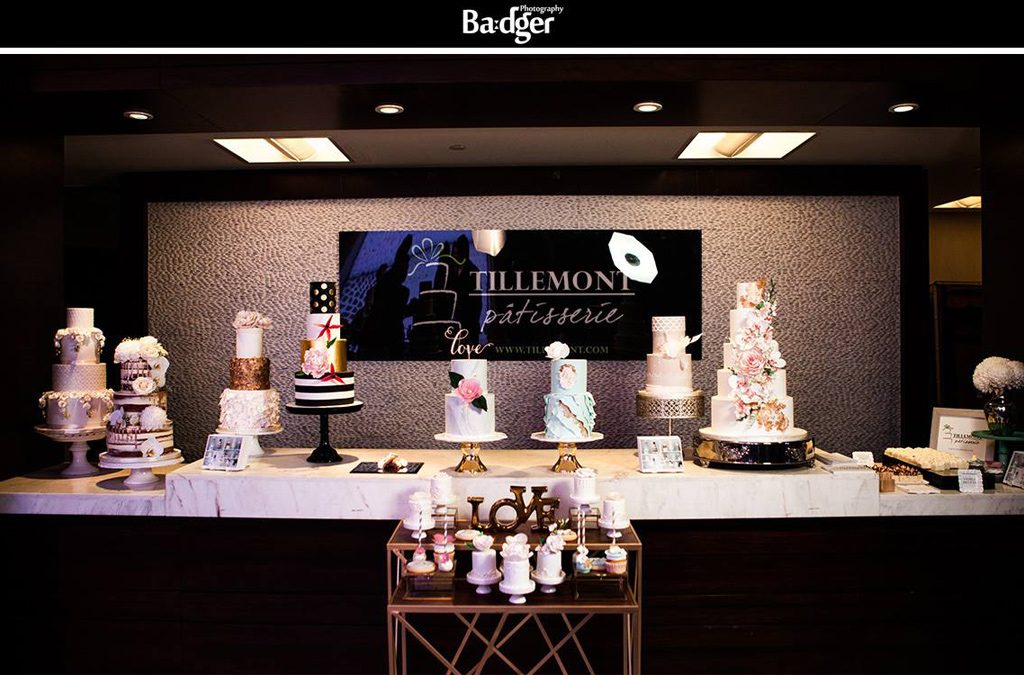 Last march, we took part in Maddy K's Bridal Boudoir Affair at Hyatt Regency Hotel in Montreal; and when Maddy K calls, you know it is for important events. This one was just spectacular, the decor was perfect, the ambiance was fun, classy and incredibly elegant. There were all types of vendors; from restaurants to hotels, from tailors to, well cake decorators like us!
Our goal was to portray a unique booth that will entice visitors with our cakes and have them staying because of our personality, cake flavours and unique story. Our booth had an assortment of wedding cakes, mini-cakes, personalized cookies, cake pops and cupcakes; each item showed a different and unique style. Getting married in April? We have a Springtime theme. Don't like fondant? We had our classy naked cake. Want the modern touch? Check out our Kate Spade inspired cake. It was so much fun to prepare for this fabulous event; all the hard work, dedication from everybody paid off and we simply cannot wait for the next opportunity to be a part of the Maddy K Bridal Boudoir Affair!
We need to give out a huge thank you to Badger Photography for taking these amazing pictures!
And for everything Maddy K, make sure to follow her on her Instagram and Facebook pages.