Wedding Cake Trend for 2016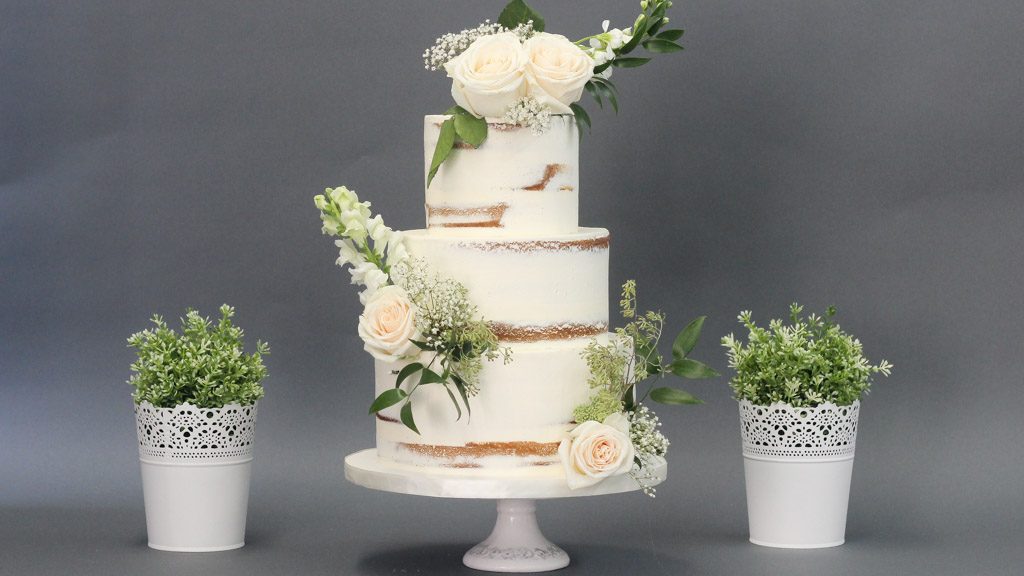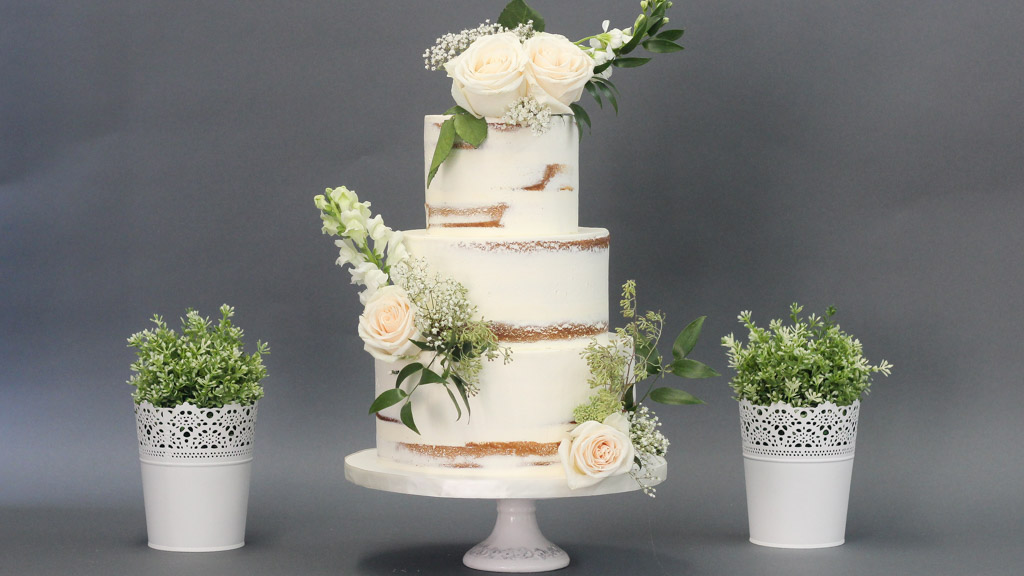 Every year there are trends for wedding cakes that we notice upon meeting new customers. One year, a number of cakes had ruffles, another year it was all about the bling; This year, our brides kept on asking our Head Designer, Nancy DiPietro for a simple and elegant design, preferably without fondant. What was the solution? Naked or semi-naked cakes. They go extremely well with fresh flowers and compliment the meal with a light desert. Not only can you pair a beautiful floral arrangement with this style, you can also have a design with mixed berries cascading all over the cake and a wonderful, light cream cheese or vanilla cream filling.
The 2016 Wedding season is coming to a close and we are very excited to see what 2017 will hold. So if you have any ideas and wish to meet our wonderful designer, Nancy, you can give us a call at 514-727-9466 or simply fill out our Get a Quote form to book your free cake consultation.